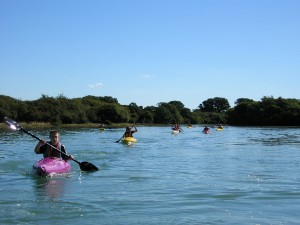 We always need more adults to join our team leading our kayaking and Canadian canoeing sessions.
This is a brilliant activity and we run sessions for our Scouts and Explorers between May and October. We are looking for enthusiastic volunteers who could spare, say, one evening a week during this period.
If you do not have any British Canoe Union qualifications don't worry as we can arrange training to get you to the required level.
For more information, without any obligation, please ring Chris on 740397